ELEGANT LIVING SPACES THAT GROW YOUR FOOD
Architecture filled with plants forming a cohesive and unique composition each time. Organic style and a modern minimalist aesthetic get fused together creating vibrant spaces to explore and enjoy every day.
CUSTOM FACILITIES AND CONSTRUCTION SYSTEMS
New style and functionality require some upgrading and sophistication on a constructive level. Prefab, hybrid and experimental high and low-tech solutions and facilities' systems also get developed here.
ALTERNATIVE, SPECULATIVE AND HYBRID ARCHITECTURE
While trying to keep things practical, the specialty chosen lends istelf to a big variety in compositions and solutions. An open-minded approach to each project creates an unconventional project each time, attractive to people on a psychological level and instrumental for designers and architects around the globe as an exercise in imagination.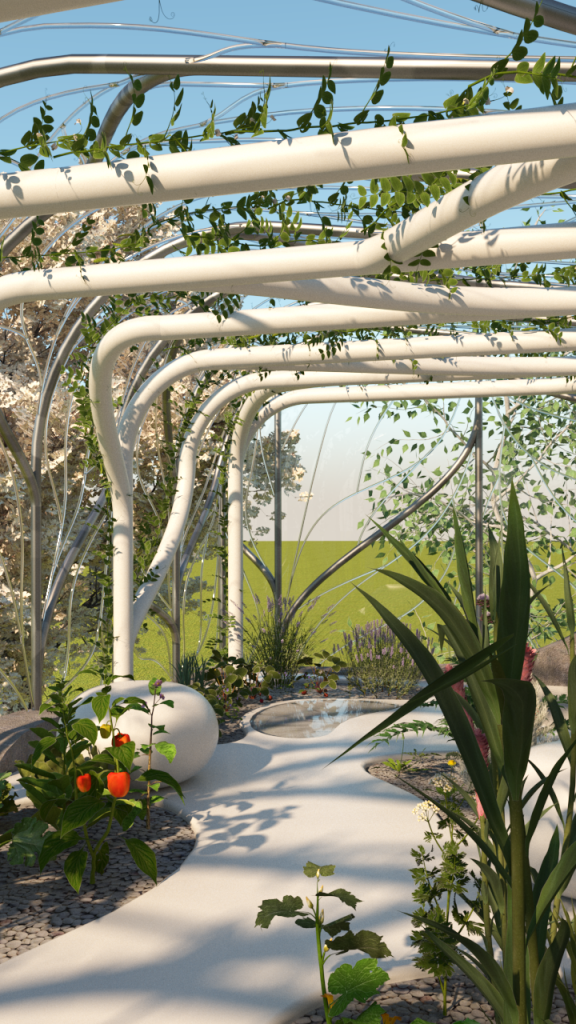 Living within the nature
The overall idea is to create designs that are truly integrated into our planet's local ecosystems and are functioning as its extensions on every level possible, just as if those were created by the Nature itself.
Food growing is a must
Beyond the topics of sustainability and some superficial stylistic or sensual comfort concerns, the practical and food-producing aspect of my work is my biggest focal point. An ability to provide its inhabitants with water, food, basic energy and shelter is something that makes my designs closer to real natural ecosystems capable of providing people with a more grounded, self-reliant and empowering environment to inhabit.
I think that an alternative approach to our built enviroment is well overdue, and my goal is to explore what working from the ground up, from the Nature up, with the sufficient detail and nuance, can achieve.
If you are interested in my design work further, check my portfolio below: